My sweet little Jetta is home from automotive ICU after being gone for over a month - apparently radiator clips are a rare and exotic commodity. Perhaps she just sat in the corner - a body shop wallflower given her age and puny stature.

The Beast (2007 Murano) is gone, back to the rental lot. My daughter-in-law returned her to a lot in Brooklyn so I can't really conveniently visit (steal) her. My very first blog entry was about how intimidating The Beast was to me, how I couldn't park her, couldn't reverse, lived in fear of mowing down tiny toddlers.
Oh what a difference a month makes!

And now I have a dilemma - that's duh-lem-her if you're from Bensonhurst.

Jetta is a sweet girl but she's a 95 - Beast was a 2007. Oh the newness!
BUT ...
Jetta costs $20 to fill up - Beast was a greedy $60 a tank

and I really like polar bears
Jetta is small and low - I could just slide into Beast's seat and recline like Queen for a Day
BUT...
Jetta is all paid for, insurance is practically nothing - I've been pricing Beasts just to torture myself
How many jobs can I work!?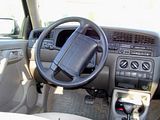 Jetta needs some work done (don't we all!) - basically anything having to do with a wire is all mucked up; sunroof doesn't open, no dashboard lights, alarm groans when activated (is it even activated!?), back window is permanently closed, trunk release won't release, and on and on.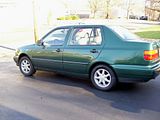 Beast just glowed! Was always happy to see me. Could hardly wait to roar into action - "Where we going today Mommy!"
BUT ... I really don't travel that far that often.
BUT... What came first? The not traveling or the "Hope I get to Brooklyn before she falls apart" or even better - "Please don't die in the Lincoln Tunnel, these are the first theater tickets I've had in a year"
Obviously I could just consider a newer version of Jetta - she could still be small and good on gas.
BUT ...
I have been seduced! I have SUV fever. I am ashamed.

I have gone from - anyone who owns a Beast - this includes my son, his wife, my brother, my nieces - should be flogged in public while writing a huge check to the NRDC to...
BUT it's so much safer, it's better for my back, I can see everyone who's about to cut me off!
Blah, blah, blah - blasphemy, bull - I hiss to myself - what a hypocrite!
BUT ... Oh My - Beast was comfy.

Jetta has only been back with me for a day so I'm assuming we will bond once more. I did have a guilt pang when I slammed her little door in disgust and left her there in the bank's parking lot - looking so sad between the Hummer and the Expedition. And she was so proudly displaying her "I brake for animals" plate. The Hummer was busily licking squirrel blood off it's tires and the Expedition mumbled something about "future generations? they're gonna want air to breathe? screw 'em - I'm comfortable and today is all that matters"
I think I just figured it out. BUT ...