If you'd like to catch the last few days of Project Looking Through please check out
Mark's
place.
I love the contrast of old and new in this shot. I was on the lovely and silly Duck Tour and was struck by how surreal the bridge looked through the rusted old beams resting against the shore.
This is Faneuil Hall late in the evening taken through the French doors of my hotel room balcony. Before you get the idea that I'm fancy schmancy the balcony was the size of my suitcase and you had better not close the doors once you're out there cause there's no room to open them up again. Danny Bonaduce had been at the hotel the night before I got there. Imagine the fun I missed. Just as well, I didn't bring bail money.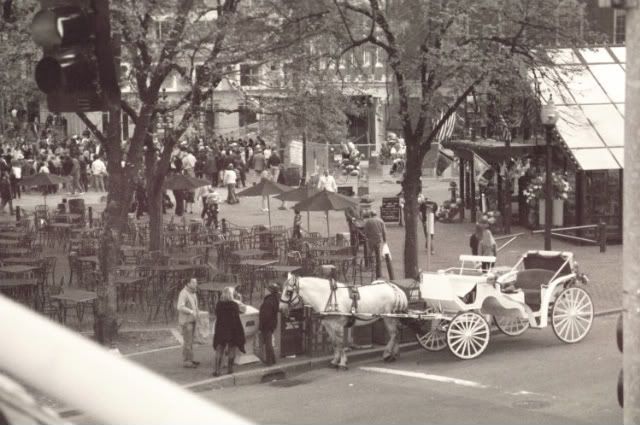 On yet another boat tour I loved the way Bunker Hill looked in the background as the railing on the boat made a cross for sailors everywhere.
Hope you enjoyed these. I love Boston. It's the best of old and new. The sense of history and progress. And my lovely friend Cathy lives there.